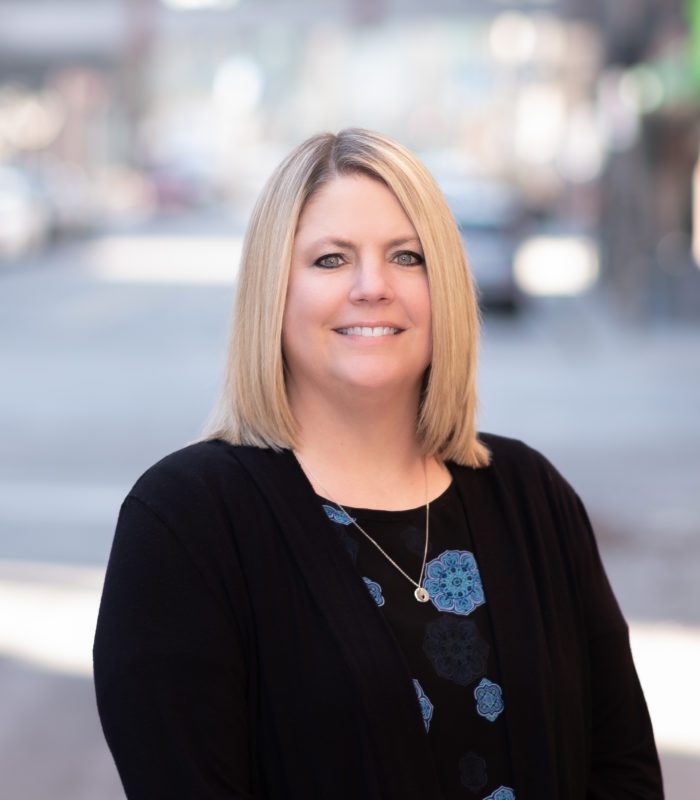 Heather is NW Ohio native, deeply rooted in the BG area and brings 18 years of insurance experience to the RBI team. Her incredibly high customer service standards, coupled with her incredibly low professional sports standards, make her both a huge asset to our company as well as fun target of friendly office banter.
Heather was born in Lima and grew up in Bowling Green and now resides with her husband in Bradner, Ohio. A mother of two, Heather has a 12 year old son at home and a daughter studying at BGSU. She seamlessly balances motherhood and her career, and clients find her easily relatable and down to earth.
Heather took a short break from being an insurance agent to work for a restoration company. She found that a change in career was not what she needed, but a change in company culture was the difference she was looking for. Heather made her way to RBI where her sales integrity, customer centric focus, and relationship based business philosophy perfectly aligned with our company goals. Her outgoing personality, ability to quickly field and return sarcasm and her drive for continued learning make her a perfect fit at RBI.
Heather and her family love sports and spending time around the water. She specializes in personal lines of coverage and looks forward to expanding her commercial lines portfolio under Ryan's leadership. Her lifetime of rooting for the Tigers and the Browns should not be held against her, and in fact, just further her ability to overcome all obstacles of defeat!
Heather's favorite part about insurance sales is taking the time to help customers understand their coverage and educating them on their policies, opportunities and areas of risk.